30 Night Guarantee
Try us out for 30 days, 30 nights, and discover how amazing our products are.
Cooling bed sheets, silky smooth pillow cases, and duvets perfect for any season. Sleep on it, snuggle with it for 30 nights, and if you're not in love with your purchase, Living Fresh will gladly honor its "30 nights to discover…a lifetime of good mornings," guarantee on all returns – excluding pillows and spa products. No re-stocking fees, and no risks – worry-free shopping.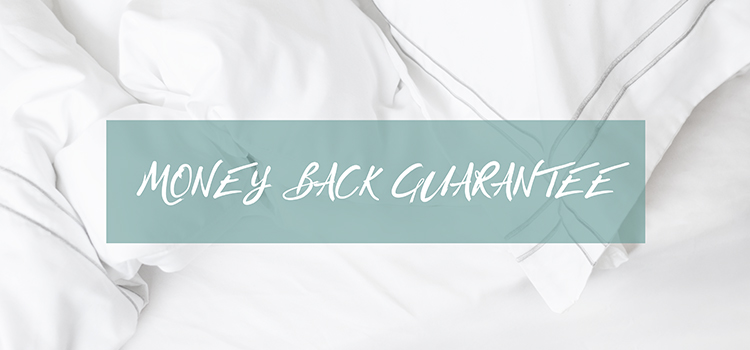 Sleep Cool
Our bedding stays cool in the summer, and warm in the winter. Tencel + Plus™ fibers absorb and release moisture at a rapid rate keeping you dry and comfortable while you sleep no matter the season. Living Fresh products are 70% more absorbent and dry 30% faster than other brands.
Luxury that Lasts
Originally designed for luxury hotels and spas, our products are designed to get softer with every wash – it's an amazing perk of the eucalyptus fibers that we use to make our bedding, bath, and sleepwear products. No pilling, unsightly, scratchy sheets – say goodbye to fabric softeners that contain toxic ingredients that are bad for your health and the environment.
Care Instructions
Please follow the wash and dry instructions on each label. We recommend warm water and tumble dry low. Do not use chlorine blench as it can damage fibers. Fabric softener will coat the fibers and make them less absorbent. In addition, Tencel+Plus™ fiber dries 30% faster than traditional bedding – save time, money and energy! Click here for FAQ.