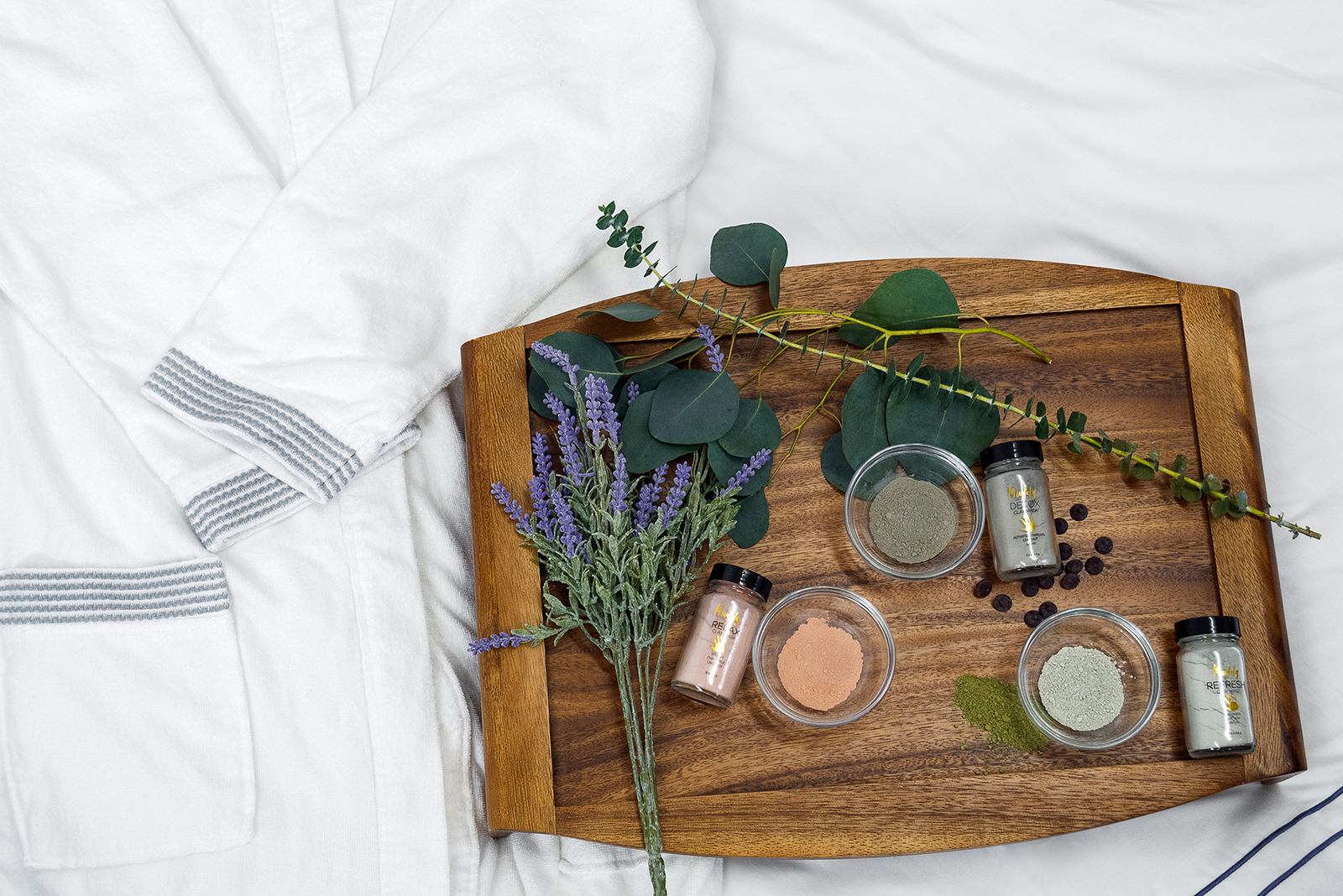 Finding Time for Yourself to Reduce Stress
We all deserve a little pampering to help manage stress, decompress, and relieve the weight of a hectic week. Every day our attention and time becomes split between family, friends, and job – even chores become a strain. Finding time to relax becomes somewhat of an afterthought with our busy schedules. We seem to forget that a little rest and relaxation can go a long way; even greatly increase our health in the long run! That being said, home is a place where you should feel calm, comfortable, and quite literally, at home. We've already covered how to make your bedroom the most stress-free place, so now discover how to turn your bathroom into a spa-like atmosphere!
How to Create a Spa-like Bathroom
The general decor of your bathroom is really what dictates the overall feeling you get when you first walk in. Light colors that elicit a natural feeling will soften the atmosphere. Try out different shades of light mossy greens, sandy tans, and taupes to see what works best in your bathroom. Depending on the amount of windows and natural light that filters in, the color you choose could make the room feel larger or smaller. The lighter the color the bigger the space room should feel, especially if it's used throughout the room, including tiles, towels; etc. to create a monochromatic feel. Here are a few ways to make the space seem larger:
Keep makeup, hair products, and other toiletries organized in bins or on shelves. This is especially important if your bathroom features open shelving and most of your belongings are on display.
Always hang, fold, or roll up towels, robes and other items to decrease clutter.
Create transparency and openness with glass shower walls and large windows or by 'floating' the vanity.
Step into Comfort
If you are able install flooring in your bathroom with more of a natural flair, like bamboo, ceramic, or stone. This will not only bring the outdoors inside but will feel better underneath your feet. There are many options to choose from like faux wood floor or wall tiles, pebbled floors add texture and warmth and are also available in small bath mat styles for just stepping out of the shower. You can also accent with soft, plush rugs and mats by the tub or sink to let your feet really sink into the warm, dry fibers. This will create a nice contrast and compliment the texture of your floor.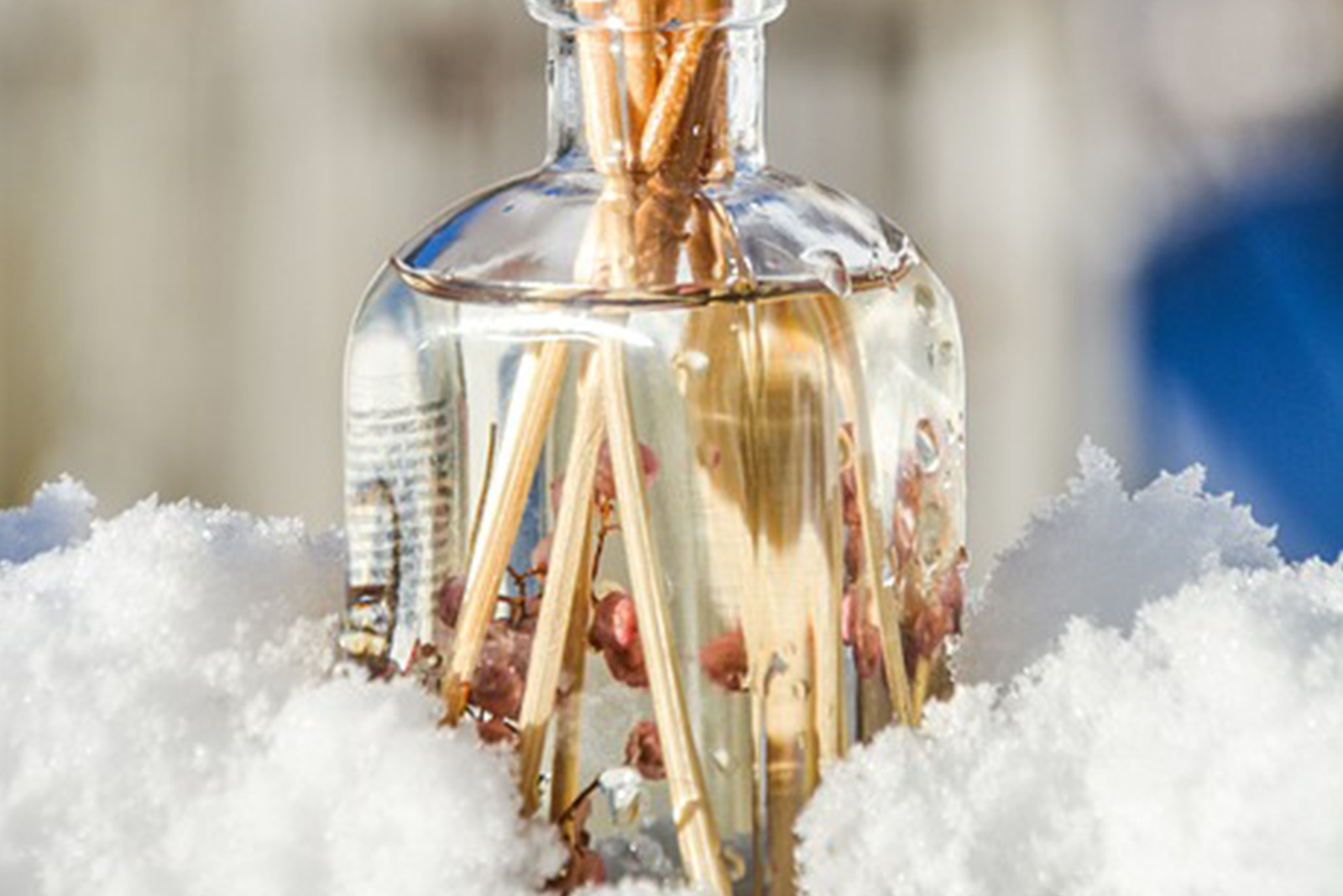 Spa Style Aromatherapy
Studies show that certain smells can evoke strong memories and feelings. Here's a quick read on the Reader's Digest showing 8 smells that make people happy. Have you ever been to a particular hotel, spa, or even casino that smells like something you just can't quote put your finger on? Those smells are usually carefully concocted to make visitors and guests feel a particular way.
Think about what scents you love or are comforted by, then surround your bath and sink area with your favorite scents in the form of candles, diffusers, incense, or essential oils. Remember, a fresh and clean smelling bathroom is an inviting and relaxing one!
How to Bring the Outdoors In
Using indoor plants as part of your home decor is a huge trend right now! There are so many resources where you can learn about which plants are best for your home and how to care for them. However, the bathroom may be one of the best, if not forgotten places to host a plant party. There are a variety of plants that thrive in the oftentimes humid and sometimes dark environment of the bathroom.
Plants like Aloe Vera and Bamboo need very little light to thrive; whereas others would need to be as close to an outside light source in order to survive. A bonus to having a ton of greenery in the bathroom is the air purifying effects. For instance, the Snake Plant filters out household toxins, like formaldehyde, which can be found in cleaning products. Besides the health benefits and how easy it is to take care of them, having plants in your bathroom brings a bit of the outdoors inside and creates an atmosphere reminiscent of a tropical spa escape.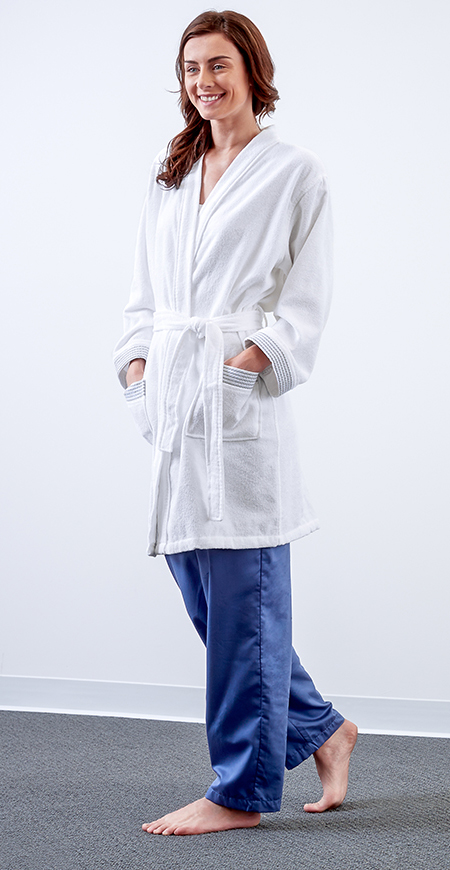 Live Fresh with Luxury Bath Accessories
The piece de resistance of any good spa style bathroom is a proper showerhead and bathtub. Even the most basic bathtub can be transformed into a Pinterest-worthy paradise with a few simple props. You'll never want to get out of the tub once it's set up with a tub pillow, candles, flowers, and a tray to hold a book and your favorite beverage.
Understandably, not everyone is so lucky to be able to have a luxurious tub in their bathroom, or maybe you're not a bath person; however, there are many spa-style shower heads out on the market that you won't believe are available outside of a professional spa. The most popular style is the rain shower – because what could feel better than showering under what feels like a natural water fall?
Feel Endlessly Comfortable
So far we've discussed a lot about how to make your bathroom look, feel, and smell like the luxurious spa you wish you could go to every weekend; but what could be more important than how you feel when actually using the bathroom.
One of the best feelings (and if you haven't tried it you should) is getting out of a hot bath or shower and wrap yourself up in a warm Turkish bath towel, robe, and slippers? Get seriously cozy with a towel warmer and you'll probably wonder why you never had one before! Once you're all dry, make sure you have a plush, super soft robe and slippers waiting for you.
Relax, Enjoy Life, and Take Care of Yourself
"Time passes so fast. Make time to be still." – Lailah Gifty Akita
Creating this paradise spa setting right inside your bathroom will hopefully remind you to take some time (or at least a few moments) to be still, calm, and care for yourself. Taking a break physically and mentally is important for us all and could help reduce daily stress over time.
There are endless ways you can try to make your bathroom the high-end spa paradise you've always dreamed of and the outcome will be more than worth it!