Nearly every sheet set comes with the same basic components: a flat sheet, a fitted sheet, and, depending on the bed size, one or two pillow cases. Believe it or not, until the 1950s there was no fitted sheet available in your set.
An additional flat sheet was used as the bottom layer to the bed. Obviously this wasn't the easiest way to make a bed, even using various techniques such as hospital corners or other folding styles. Nothing was enough to keep the bottom sheet from coming off of the mattress and bunching up around the head and feet.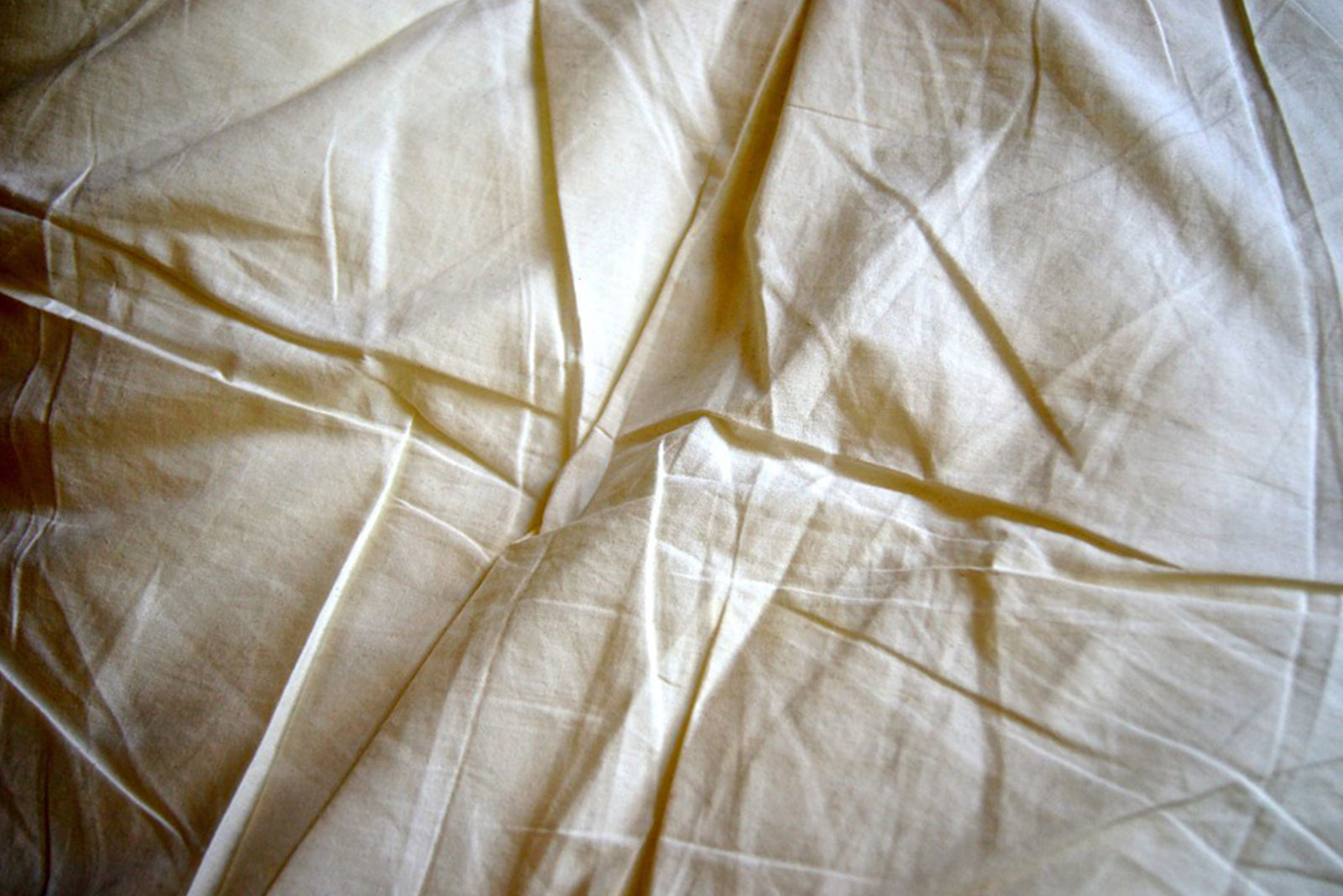 When was the fitted sheet invented?
In 1959, Bertha Berman patented a design for fitted sheets that had the corners sewn in a way that allowed the sheet to better fit the box-shape of a mattress. Alas, this still wasn't enough to keep the sheet on through a night of tossing and turning.
This lead to elastic gadgets that were used to keep them on until a design with deeper pockets was patented by Gisele Jubinville in 1993. Can you believe it took that long to create the perfect fitted sheet?
What's the best way to fold a fitted sheet?
Even though we have figured out a way to keep the sheets on our beds, it seems like no one really understands how to fold or store these tricky bedding creations! They are in a strange rectangular shape with round corners that don't fold the same way a flat sheet or pillow case does. In most cases, our fitted sheets can be found bundled and wrinkled up in the corner or at the bottom of our linen closets, shamefully kept away from the neat square piles of towels and other bedding that line the shelves. Are we trying to hide our inability to conquer the fitted sheet by just ignoring it? Is there really an easy way to fold a fitted sheet?
How to fold a fitted sheet like a pro?
Folding a fitted sheet can be quite easy...once you know how to do it! Watch our step-by-step guide above or follow the 9 easy steps below to become an expert at folding fitted sheets:
Lay the fitted sheet on the bed, elastic facing up.
Fold in half lengthwise.
Turn the top corner inside out.
Tuck it into the opposite corner.
Repeat this step on other corner.
Fold in half.
Turn top corner inside out and tuck in opposite corner.
Fold into thirds lengthwise.
Fold in half.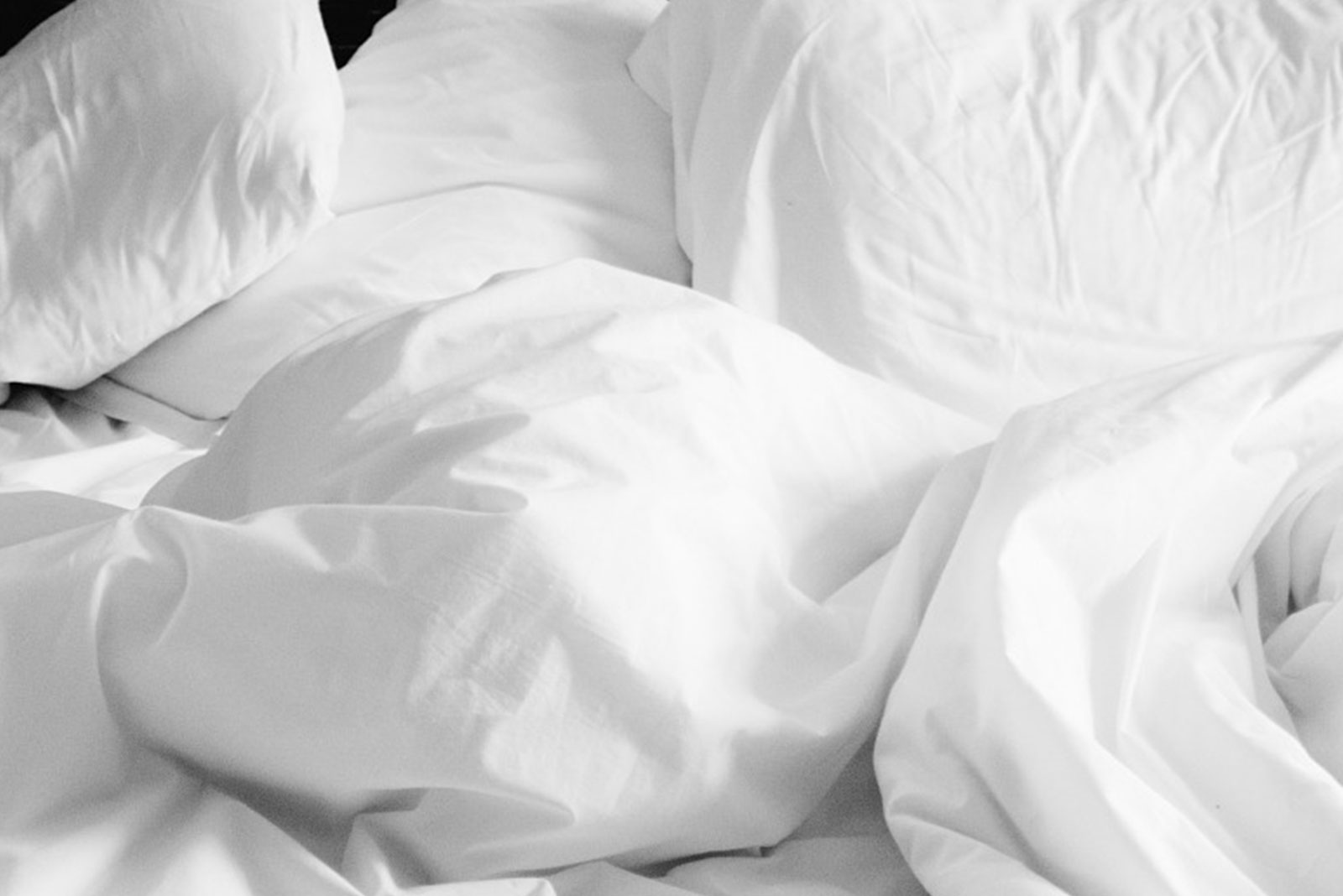 Fitted Sheet Folding Practice
Yes, this may take a bit of practice. When it comes to folding fitted sheets, practice makes perfect – or at least will prevent an unsightly blob of improperly folded fabric. It may take a few tries to get it right, but don't get discouraged– we can't all be Martha Stewart, right? An old Irish proverb says, "A good laugh and a long sleep are the best cures in the doctor's book." Figuring out how to fold a fitted sheet will definitely give you a good laugh, and you might need a good sleep afterwards!
Once you get that perfect square, the satisfaction of having your fitted sheet finally match and belong with the rest of the bedding and towels in your closet is fantastic!
Home Tips and Tricks
Having trouble figuring out how to use, fold, or store other bedding items?
See our latest 'How To' post on properly using a duvet and insert and follow our blog for other home tips, life hacks, and exclusive insider info!