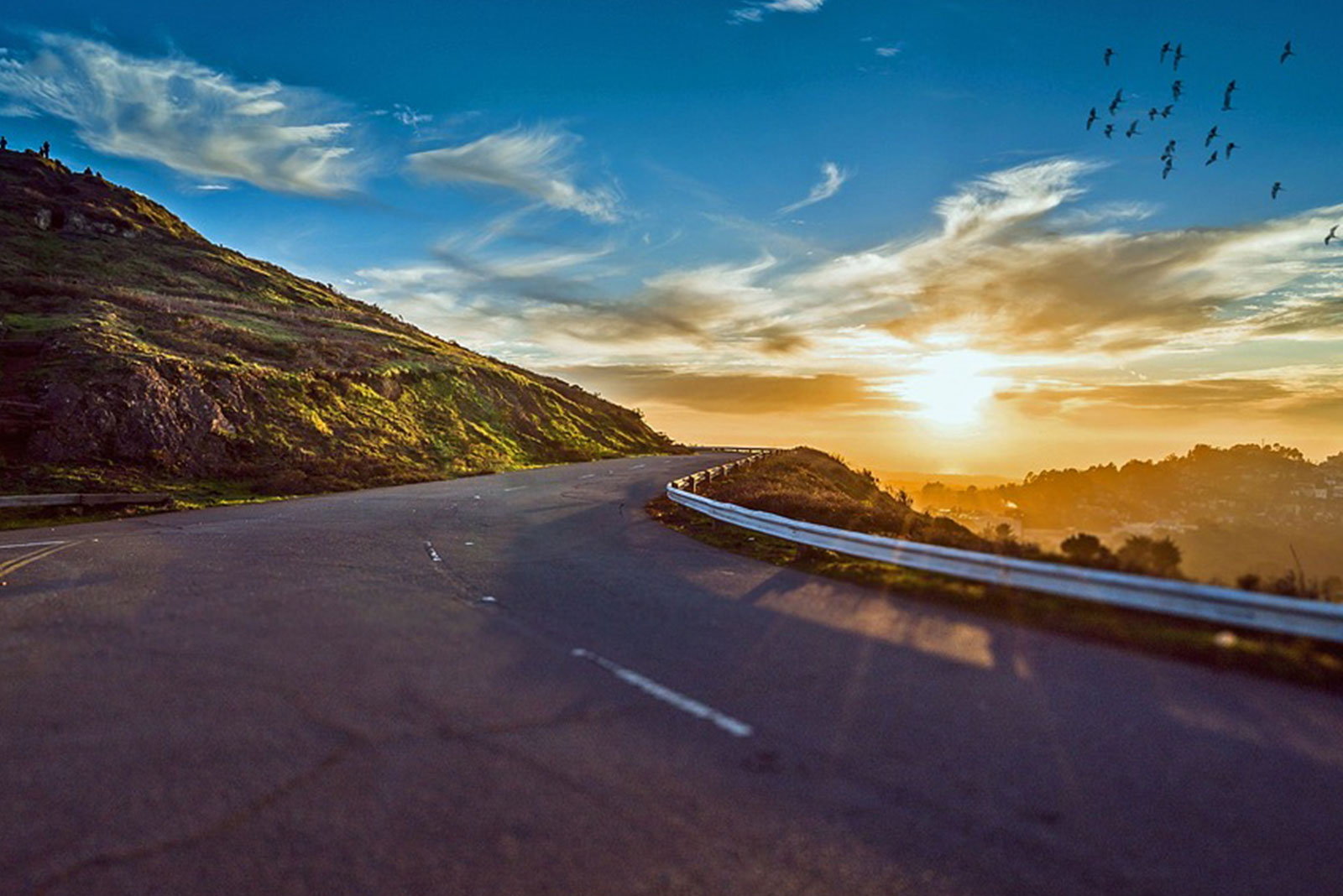 Going on a Family Road Trip
Summer is the time of year for exploring, family road trips and vacations. The kids are home from school, the days are long, and there is more time for fun activities and adventures. A family road trip could create lasting memories and strengthen family relationships that will last a lifetime. Packing up everyone and everything that is needed for a road trip may seem like a giant feat, but if planned well, you can make this the best trip your family will go on all year!
How to Plan a Road Trip
Depending on how large of a road trip you're planning or the amount of distance that you'll be traveling, take time a few weeks or months ahead of the start date to plan out each detail. This will help out in a major way because scrambling last minute is extremely stressful! There are a lot of things to take into consideration like driving route, what to pack and eat along the way, road trip playlists, even activities for the car ride. All of this doesn't even include ensuring that your vehicle is maintained properly and safe for the long drive. This could save gas usage overall and prevent any unwanted stops for repairs or break downs.
Best Road Trip Apps
There are websites and apps available that can help you with the planning process. It's important to stay somewhat flexible when picking and choosing what to do and where to stop along the way. Part of the fun of a road trip is the unexpected places and events you may run into along the way. Make sure to add some time to your schedule in case you drive past a road-side attraction that it too irresistible to pass by! Roadtrippers allows you to select your destinations and see fun stops, interesting places, and hotels along the way to discover.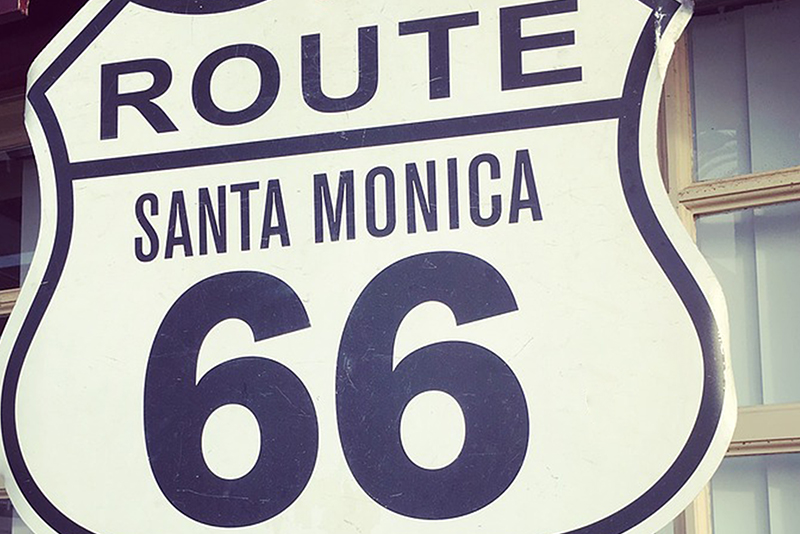 Road Trip Budget
When picking and choosing where to go and stay, keep in mind your overall budget for the trip. Road trips may seem like a more cost effective option for traveling and usually are, but remember you will have to pay for gas along the way and driving for hours on end may not be your idea of a good time.
If managing finances isn't your strong suit, try using a road trip budget calculator like GasBuddy or outdoorblueprint. Making the best travel choice for you and your family will allow the maximum amount of fun throughout the whole trip!
How to Pack for a Road Trip
One of the great things about travelling in your own vehicle on a road trip is that you can feel comfortable to pack as much or a little as you like – as long as the passengers can still fit too! Bringing the necessities of any trip, like weather appropriate clothing, toiletries, snacks; etc. are a given, but what about all of the extra things that may not have crossed your mind? Simple items like extra chargers, batteries, and headphones are a must for any ages, but non-electronics are great for kids too – like coloring books, car games, and other small toys and activity books that can be easily packed.
Along with boredom-reducing necessities, make sure to bring along blankets and pillows for car naps, a cooler or bag with healthy snacks and drinks, paper towels for cleaning up spills, and garbage bags for collecting trash. Other things to have packed that are equally important, but hopefully won't have to be used, are a first aid kit for your family and a road side emergency kit for your car. In the event that something does happen, having these tools in your arsenal will hopefully prevent anything from detouring your trip for too long!
How to Eat Healthy on the Road
Keeping up with a diet or even trying to eat healthy can be a mission when road tripping in an unfamiliar area. That is why it's so important to pack as much as you can take with you. It may seem obvious but some foods travel easier than others. Stay away from packing messy foods that are sticky, extra crumbly, or have a strong smell. Bringing a variety of snacks will keep you from having to make so many pit stops, and keep food cravings and crankiness caused by boredom at bay. Try some of the following snacks on your next long car ride: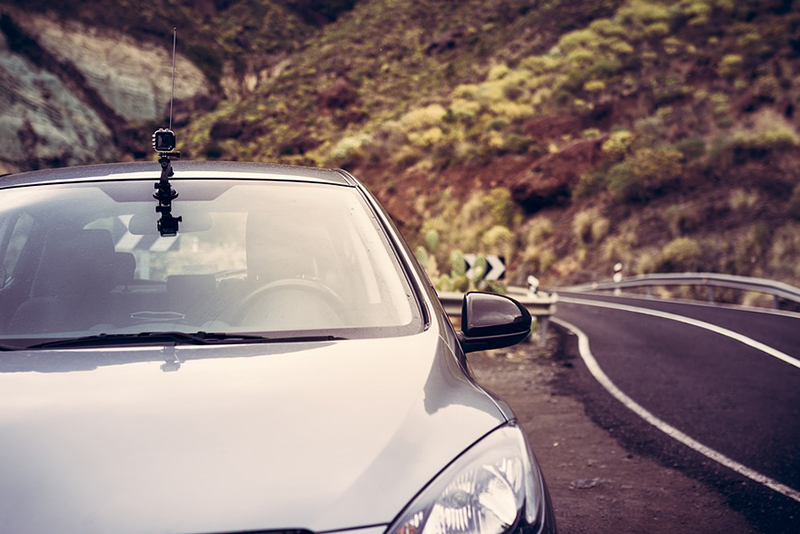 Broccoli or Cauliflower florets
Baby carrots, Snap peas, Celery sticks
Clementines, Apples
Nuts and Cheeses
Energy bars or Granola bars
Hummus
Graham crackers, Animal crackers
Trail mix or chocolate covered fruit and nuts
Baked goods like muffins and scones
After gathering all of the food and snacks you will need to get you through the ride, re-package the items into easy to use and spill-proof containers. This will reduce extra bulk when packing and extra trash after eating.
In the event that you do need to take a break for a restaurant or fast-food meal, try to choose an exit with a number of options as these areas typically have lower price points due to more competition between restaurants.
The Perfect Road Trip
If you plan far enough in advance and pack well, your family road trip could create life-long memories for you and your family. The options of where to go are endless and you could discover and see your own backyard, state, or country in a way you never have.
Road tripping immerses you in other cultures and locales in a way you don't often get to experience when flying in through a busy airport.
Even if it's something you do once a year, or once ever, taking a family road trip is an opportunity you shouldn't pass up.