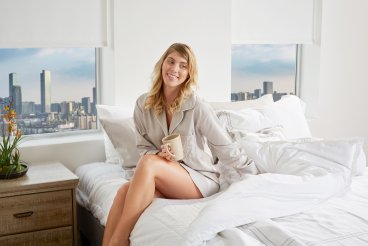 A healthy bedroom has the capability of being a serene, peaceful, and inspiring retreat. Your bedroom should be the perfect place to let go of a stressful day, get comfortable with a good book, and be able to just breathe easy.
The look and feel of your room can directly impact your mood and energy, not to mention your health. Imagine spending your time in a bright and colorful room when your personality and design preferences are the exact opposite!
Starting off your day in a bad mood can have lasting effects, and while you won't always like where you are, the places you can control is the best place to start.
So, how do you create a healthy bedroom sanctuary of your dreams? Here are a few healthy home tips and tricks to transform your regular bedroom into a healthy bedroom:
Hypoallergenic Bedding – Invest in a quality mattress encasement, pillows, pillow protectors, and pillow cases that prevent dust mites and microbes causing allergens.
Eliminate Bedroom Clutter – Donate, store away in your closet neatly, organize using under the bed containers and/or baskets; etc.
Inspiring Colors – Wall coverings, curtains, accent pillows, area rug, interior wall paint.
Freshness of Air – Plants, natural linen spray, air purifiers; etc.
Why Keep Your Bedroom Clean?
Keeping a clean and organized bedroom often feels like a mountain you have to regularly climb. However, keeping your bedroom clean and appealing to the eye is important more reasons than one. An organized and open space keeps your mind clear, and helps keep stress away when you have a lot going on.
The less clutter and items strewn around will also decrease the amount of dust. Dust mites can pile up, causing allergies and/or a stuffy nose when sleeping.
Fresh Looking Bedroom Ideas
Spring is the ideal time to freshen up your room with a new look, and there are a ton of easy and budget friendly ways you can do so! One of the quickest ways to freshen up your bedroom is to add flowers. Whether fresh or faux, flowers instantly brighten up your home by adding a gorgeous pop of color and are even known to increase happiness! If you choose to bring in fresh cut flowers, make sure to change them out weekly to keep them feeling fresh.
Curtains are a simple way to create a luxurious and freshened up bedroom sanctuary. When choosing new window treatments, pay close attention to the dimensions as the panels should completely cover the window and just graze the floor. Adding matching tie-backs creates a polished look. If you love your current curtains, open up the room a little more by hanging them closer to the ceiling. This creates the illusion of an extra-large window, allowing more light to come through and add some brightness.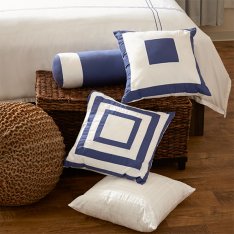 The easiest and perhaps most fun way to update the feel of a room is by updating the throw pillows. You can easily change these out for every season or incorporate new trends without breaking the bank. There are no rules for decorating with throw pillows either. Try to mix and match with different colors, sizes, textures, patterns, and styles to accomplish the perfect look.
Bedroom Organization
It may be tempting, but when revamping your room, don't just toss all of your miscellaneous belongings into the closet as this will cause a whole new problem! If you are already struggling with a mess in the closet, read our last post about organizing the linen closet as similar tactics can be used in your bedroom. Creating some kind of system that easily works for you and the space you have is the best way to keep your bedroom fresh.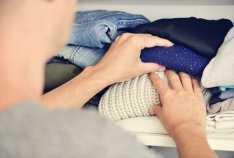 We find that breaking up the chores into smaller more manageable tasks spread out across a few days makes it feel like less of a hassle and there's no pressure to finish in one day.
Healthy Bedding Ideas
Make sure you don't overlook the main focus of your bedroom, the place you probably spend 7-8 hours a day in; yes, we're talking about the bed. Restyling your bedding can make a big difference; not only with how your bedroom looks, but how your bedroom makes you feel. How healthy is your sleep environment? Selecting bedding made from materials that are natural, free of toxins and dyes will allow you and your skin to breathe better, and healthier.
Healthy Bed Solutions
Living Fresh is the perfect bedding to create that ideal healthy bedroom with. Starting with the best mattress encasement ever; it literally protects from dust mites, bed bugs and spills. Top it off with our hypoallergenic mattress pad – super soft, 100% bed bug resistant, naturally cools you while you sleep and reduces bacteria growth by 2000x. Our bed sheets are no different, the softest sheets you'll ever sleep on and our best seller; made with Tencel+Plus™ Lyocell from Eucalyptus trees. Our sheets dry 30% faster than cotton, get softer with each wash and are 100% toxin free – perfect for hot sleepers! Living Fresh is also USDA Biobased certified; a green certification you can understand and trust.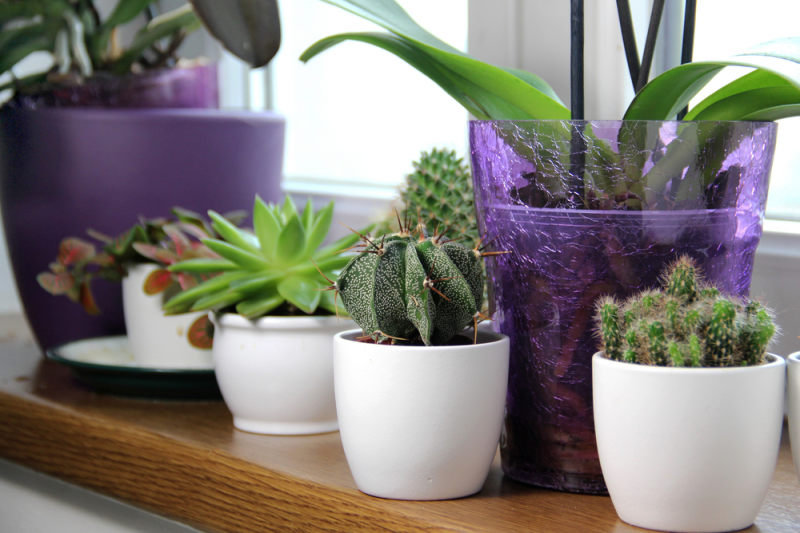 Don't forget about the air you're breathing – more specifically the quality of the air you're breathing. Allowing fresh air and light to filter into the room regularly is very important. Placing plants in your room enriches and cleans the air you breathe in.
Creating a Healthy Sleep Environment
As American interior design Billy Baldwin once said, "Everything in a bedroom should contribute to an atmosphere of peace." If you aren't feeling a sense of peace and calm in your bedroom, change it! Taking the time to improve your space will help you feel better immediately, and also in the long run. Try new ideas, ways of organizing, or rearranging. There's no right or wrong, and you never know what you will discover works best for you and your space.